Spying on smartphones is quite common these days. You will find various reasons as to why someone checks another person's phone. For example, your partner seems to exhibit strange behaviors? This arouses your suspicion, and you might want to keep a check on your spouse's phone.
Are you a concerned parent? If so, you may wish to go through your kid's phone to make sure that they are safe from cyberbullying and strangers. Employers these days are keen on tracking the activities of their employees. This is to keep them from leaking confidential data and information that takes place in the company.
To check the target's phone, you may have to download and install software on their gadget. Wondering if it's possible to go through the text messages in someone's phone without installing any software? Relax! It's quite easier than you think and won't take more than a few minutes. In this post, we guide you on how to monitor the chat logs secretly. Read on to find out how it works!
Using FreePhoneSpy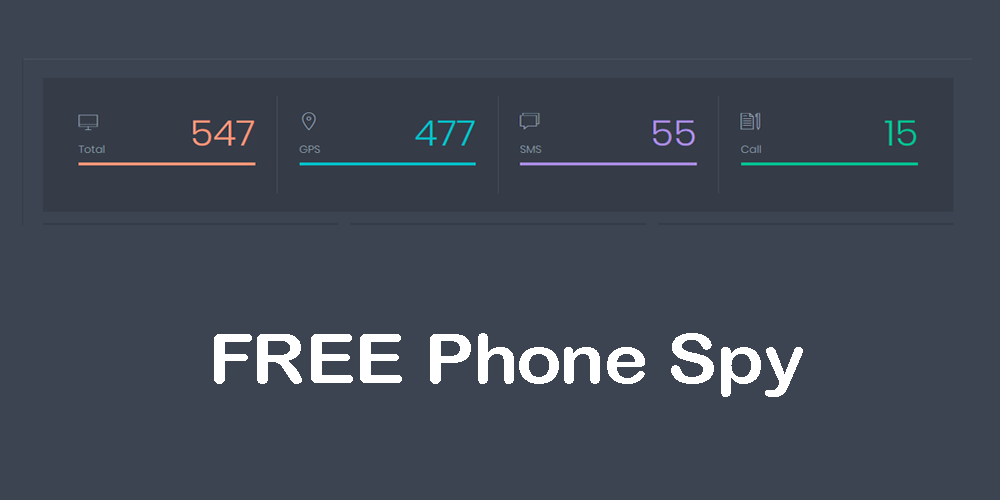 FreePhoneSpy is a smartphone monitoring software that helps you to access whatever you want. The best part is you can spy on the target's phone without them ever finding it. In addition to accessing their SMS, you can also go through various other features to find out what they are doing. From social media accounts to phone logs, you get them all using our service. Though it may sound unrealistic, go ahead, and use our app to enjoy the benefits it offers.
Steps to Read Text Messages Without Installing Any Software
Checking the text messages on someone's phone without installing any app is quite an easy task. However, not many individuals are aware of it. You will find various ways in which you can do this, but make sure that they are reliable. You will find some monitoring software that is available for a free trial or a limited timeframe. Some even charge you a high cost before you can use their services. However, most of them are scams and may infect viruses into your system. Pay more attention before you blindly start using a solution.
By using iCloud technology, you can go through the text messages of your spouse or children. For this, you don't have to worry about installing any software on their iPhone device. Moreover, you can read all the conversations that take place even in their social networking accounts. As for Android platforms, you may have to sneak in and access the target phone for a few minutes. Once done, install the spy software and enable the stealth mode to avoid them from figuring it out.
The best part of FreePhoneSpy is that you can go through the chat logs without even jailbreaking into the iOS gadget of the target individual. This is mainly done by parents and guardians to safeguard the interest of their children. You will also find employers monitoring the employees' conversation to prevent them from selling data to the competitors. Below we have a step-by-step guide on spying anyone's text messages without using any software.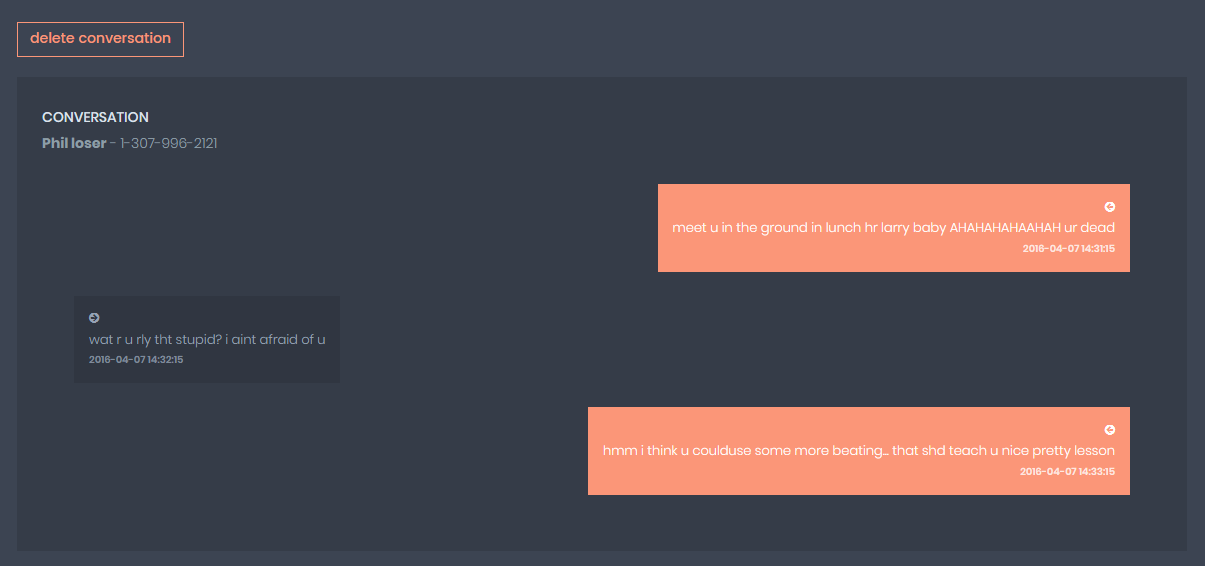 Step 1
Create an account by downloading and installing the software onto your device.
Step 2
Once done, fill in the iCloud credentials of the iPhone user into the software and sign in. All you have to do is get the iCloud user name and password of the target's device.
Step 3
Once you enter that into your system, you get to monitor their activities. This is because the data from the target device gets synced with the iCloud backup. This is then uploaded onto the server of the FreePhoneSpy app.
Step 4
You can intercept the messages and view the data by clicking on the control panel.
Step 5
From here, you can choose the Messages option from the dashboard and check the complete chat log.
The entire process is quite simple and won't consume much of your time. Moreover, it offers an additional feature to spy on the messages.
Message Monitor
The Message Monitor feature is available right below the Message option in the dashboard. Here you can check the history of messages received or send from the phone. In addition to that, you can get the contact details, identity, and timestamp of the receivers and senders of the SMS. The best part is you can also retrieve all the messages that the user has previously deleted.
Benefits of Using FreePhoneSpy

You will find lots of users using our software, and it's one of the best spyware available in the market. Let's find out what makes it different from the rest of the apps out there.
Stealth Mode
This software works on stealth mode, which helps you to track anyone's text messages. In this manner, you don't have to worry about the target ever finding out about it. As for those gadgets that run on the iOS platform, you don't even have to access or download the software on the user's smartphone. All you have to do is collect the user's iCloud credentials to check on them.
When it comes to android phones, you may have to access the user's phone for a few minutes. This is because you have to install the software on their smart device to track them. Once installed, the software icon disappears from the list. Only you will be able to launch it using a secret code. The target individual won't be able to figure it out or view it from their phone.
This setup service is super easy to install and does all the process on its own. Moreover, the entire process will be over in a few minutes as the software size is not more than 2 MB. Also, you don't need to be a technical or software expert to get this started. Once the installation is complete, it works quietly in the background without consuming much battery power. In case you wish to uninstall it anytime in the future, it is possible without even accessing the user's device. All you have to do is click the uninstall button present in the dashboard of the browser.
Conclusion
Why wait any longer? Go through the live demo and start using our software to enjoy the various features it offers.