Mobile phones are being dubbed the worst enemies of every young parent today. As kids get more and more involved with gadgets in this modern era, there arises a need for reducing this constant screen-time. No doubt, there are amazing things on the Internet, but too much screen-time can be harmful.
List of 10 Best Text Spy Apps
To prevent this, parents can consider phone monitoring apps that can help them to keep track of their child's online activity. By doing so, they can judge how much screen-time is beneficial or whether it can be cut down a little. Spy apps are helpful for this. They can be loaded with other additional features to control/block other apps too.
Some of the popular spy apps available are:
FreePhoneSpy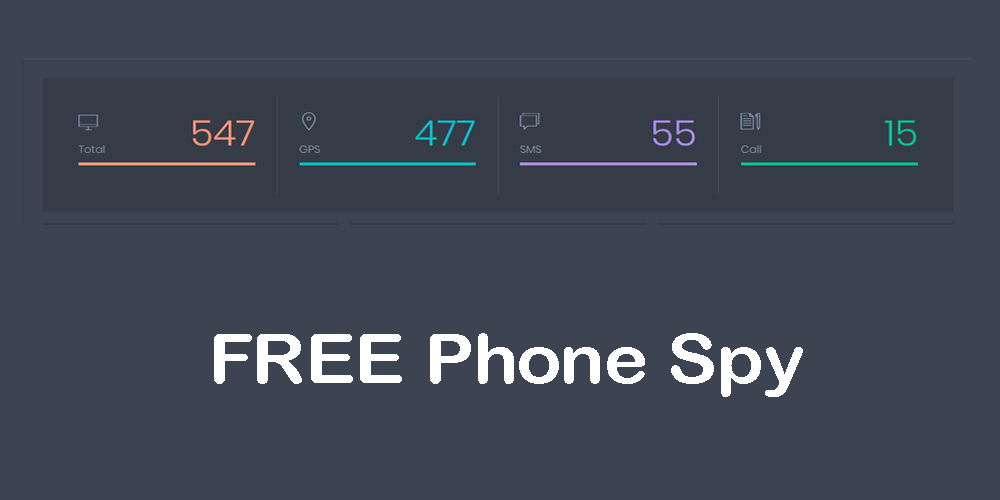 It comes as no surprise that FreePhoneSpy is the opener in this section. This wonderful app brings a range of features for users:
Clean History – The app does not leave a trace in the background. This means, it remains invisible therefore the phone will run clean of any evidence but at the same time, all the information will be available for you to see on your other device.
Text Message Tracking– With this feature, you can look into the message history that your child has shared with other recipients whether on SMS or other apps. You can read the incoming messages as well as the outgoing ones with ease, including their date and time of being delivered or sent. There is also an option for backing up the messages, so you never lose track of the conversation.
Call Spy – This feature gives you the chance of listening in on a live call. The additional information such as date and time, duration, etc. are available for the users to see.
In addition to this, there is also a call recording feature, wherein you can record conversations that were either made from the target phone or were received on it.
Keylogger – Through this feature, you can access passwords that your kid uses to log into their account(s) as well as their usernames. It is truly a handy feature that has proven to be useful in critical situations. The information is sent to your account, so you can then login and retrieve the information to unlock the phone.
TheTruthSpy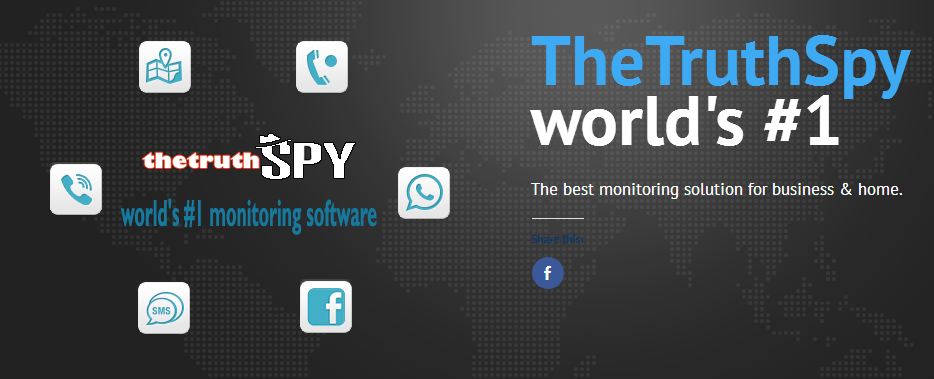 Starting at $22.99 a month, TheTruthSpy is a well known application that is also highly versatile. Be it Telegram, Skype, WhatsApp, Snapchat, Facebook or even Viber it can control Sent, Deleted or Received calls or messages, Location plus Routes. It can also monitor the browsing history on phones, both Android as well as Apple.
Flexispy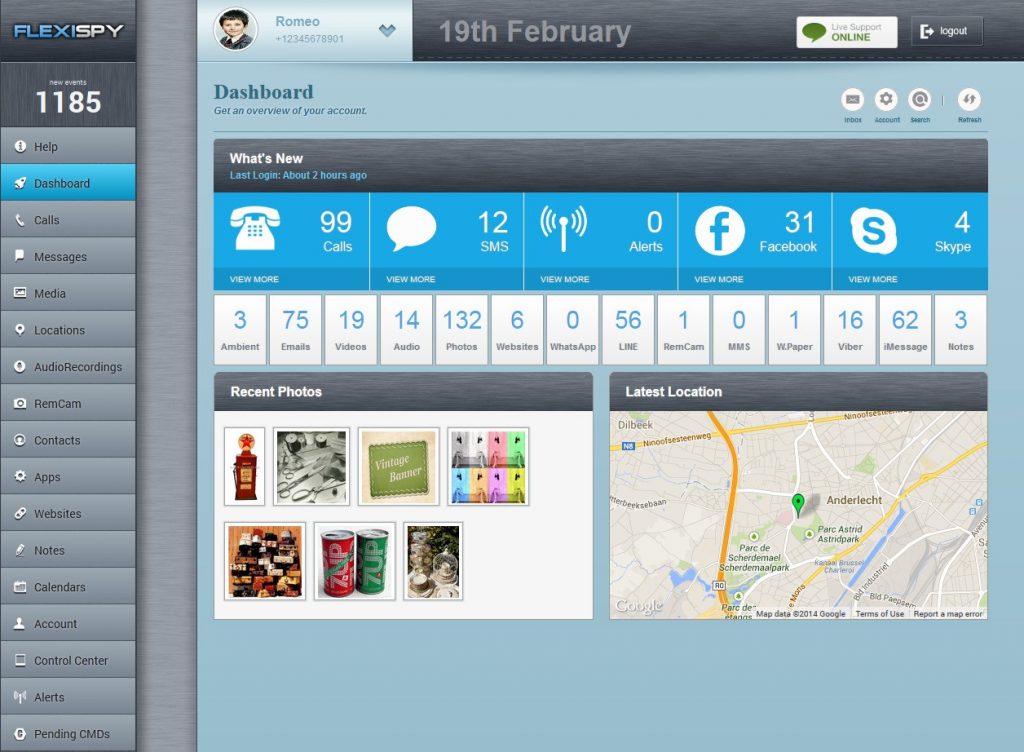 Starting at $ 29.95 a month, Flexispy is one of the easiest applications to use on this list. With Flexispy you can easily track all your social apps, calls, SMS, in addition to tracking GPS. Like TheTruthSpy, here too you can use the app on both iOS devices as well as Android ones. The best thing is that you do not need to root your device in any way. The mobile application also provides you with the option of call recording.
SpyZee
It's Free, SpyZee comes loaded with a lot of features for mobile monitoring. You can easily track the daily phone activities of your kid. What's more, you do not have to jailbreak or root the smartphone for installing the app. It also runs on the latest versions of Android and iOS (iOS 12 and Android 9). An important feature includes tracking suspicious activities. SpyZee catches all of the histories that have been deleted, ranging from call logs, messages, deleted messages, photos and even videos, you can see all of them quite easily.
Mobistealth
Starting at $59.99 for Android per month and at $$ 69.99 per month for iOS, Mobistealth can be used to spy and track mobile applications and processes through a web interface in this app. Root or jailbreak of any kind is not necessary either. Like all other apps, it works on a subscription basis. You can pay for the subscription by using a credit card. Similarly, if you wish to cancel the subscription you can contact the customer service for doing so.
The features of this app on both Android/iOS are as follows:
Surround recording
Browsing history
Call history
GPS
Contacts
Text messages
Photos
Installed apps
Videos
Emails
Contacts
Instant messages
Highster Mobile
Starting from $29.99, with Highster Mobile, you do not have to stick to monthly payments. It does your job on a single payment. This model is exclusive to Highster Mobile and is not seen in most other spy apps. There are several payment options including Bank, Master Card, Visa Debit, Visa, JCB, Diner's Club, Discover, Delta, and Amex.
This app also supports prepaid phones.
The features are as follows
Browser History – You can easily track deleted and current browser history with the app.
Email tracking: You can read the sent or received emails of the specific device.
Call logs: You will find out the duration of the call, the particular date and time that the call was received or sent.
SMS tracking: With this feature, you can check messages on the target device, even the ones that have been deleted. You can also see the user who is texting or sending those particular messages and also whether the text is outbound or inbound.
Call recording: This feature brings you record times of a call, such as a date and the time the call was placed and received.
GPS location: you will now be able to see the device's location. This feature comes in handy when there is a case of phone theft or loss.
Hoverwatch
Starting from $24.95 a month, Hoverwatch brings you a ton of features that are simple and easy to use. This application runs in the background of the specific device and gives you the reports of the information on another device that you have chosen. Since the app is invisible, no one will suspect what is going on. There are a wide set of features that the app has to offer and you can use it for tracking desktop computers as well as smartphones that run on Android.
Features
It can track SMS, Emails, GPS, Incoming and Outgoing Messages, Incoming and Outgoing Calls, etc.
In addition to this, there is also a stealth mode feature that renders it completely invisible and running in the background, while you continue receiving information about the activities.
KidLogger
Is available FREE or starts from $29 on a yearly basis. This app is a good choice when it comes to parental control measures. It can run on Mac, PC as well as android. It is available in both paid as well as free versions.
Features
With this app, you can track the total amount of time that your child spends on the target device. This will you help you to analyze further and take decisions. It will help in reducing the total amount of time that your child spends playing games.
During working or school hours, it helps in preventing the use of the target device.
You can select which programs can be used and set a time for them to be used.
You can also block certain apps which you deem harmful like Play Store, the web and even YouTube, to avoid excessive screen-time. You can also prevent children from uploading games etc on the device.
Log calls, including outgoing and incoming, track their date and time. SMS and messages exchanged through Applications like WhatsApp, Viber, and Snapchat can also be seen respectively.
Websites that have been visited on the target device are also tracked and are visible to you.
iKeyMonitor
Starting from $29.16 per month, iKeyMonitor has a simple interface and easy-to-use. It offers good controls on phones that run on both Android and iOS.
Features
You can monitor the activities on the target device on apps such as WhatsApp, Snapchat, the phone system text messages, GPS location, Calls, WeChat, etc. You'll get to know all of the activity that is going on without interruption, at your own pace.
XNSpy
Starting from $29.99 per month, this app is available on both iOS and Android platforms. It offers tough competition to the other competitors on this list.
The features are as follows
Although it has been introduced recently in the market, in terms of features you really cannot underestimate the value of XNSpy. You can track total numbers present in the phonebook in addition to monitoring incoming and outgoing calls on the target phone along with the date and time.
Many new and innovative features have also been rolled out such as viewing wi-fi connections, logs and saving multimedia, watchlists as well as instant alerts like change of SIM card, words, locations, contacts as well as emails.